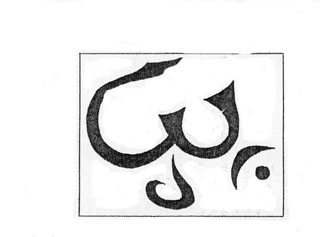 Even if Pierre plays and composes, he thinks that life is not only one thing. In order to follow a good direction for your life and to give a full signification to your personnality, you better be open-minded and have a large look on the world. In that way, he always had different activities, even manual ones. In the music field he has been interested also by pedagogy and computer music and he did some researches as:
1 A pedagogical method.
2 Transcriptions of solos by RAHSAAN ROLAND KIRK (never published; if you are an editor and you are interested, welcome...and contact us).
3 "3D Music Tetrahedron", a midi music that illustrates an interactive navigatable 3D world.
4 A project of a pedagogical CD ROM to teach jazz, JAZZLAB.
5 A Master about jazz pedagogy at PARIS VIII University.
LET'S HAVE A LOOK ON THESE WORKS:
---
1 "A VOUS DE JOUER ", is a pedagogical method, a very little book, that teaches you to practice technique and learn the basic rules of harmony required for improvisation. It's based on understanding what you are doing...clever, no? In many books, they only propose you to play and shut up. Here it's different: you must THINK. Here are the different points that make the method original:
1-Memorizing the exercices which are written in C. Then you have to transpose them in the other keys in your mind and play them again.
2-Changing the order of some notes in the exercice, which means to inverse with 4 ways (up and up,down and down, up and down, down and up).
3-Changing the tempo.
4-Changing the articulation.
5-Memorizing the basic chords in 12 tonalities (tetrachords: 1-3-5-7)
To order: 10 € per copy
plus shipping and handling charges :
| | | | |
| --- | --- | --- | --- |
| | 1 book | 2 books | more n' more |
| France | 3 € | 5 € | 7 € |
| Europe | 6 € | 8 € | 10 € |
All other countries : First book : 9 €, each additional book : 2 €
---
2 "RAHSAAN"- During many years Pierre has been passionnated by saxophonist, leader and composer RAHSAAN ROLAND KIRK. He made a radio programme about him on FRANCE CULTURE (july 1994), interviewed his friend and teacher JESS GERSZTENKORN, that met RAHSAAN in 1975 in Guadalupa and kept in touch with him until RAHSAAN died in 1977. He also exchanged informations with the french author, GUY COSSON, who is working about KIRK since many years, and whose book will be published soon. Guy has been to the US and met Georges Bonnifaccio and John Kruth several times; these two men are other KIRK's specialists (Kruth published a serious book based on interviews of KIRK).
Also, as many jazz musicians do, during the years he has been studying that music, Pierre had to write down solos from the masters, and among them, some from RASHAAN: A Sack Full of Soul, Black Diamonds, Blues for Alice and Blue Rol.
Editors, other interested people, contact us
---
3 "3D MUSIC TETRAHEDRON" is a project which is the musical part of the Master Pierre did in the University of Barcelona, Spain. The interactive navigatable 3D world has been done by JASON WHITTLE, from Hong Kong and the midi music composed and realized by Pierre. The music can be heard on a CD ROM made by Jason. This is a multi-directional music, since that piece is the sum of 7 groups that play 7 pieces which can be heard together or separetely. These groups are: a classical quatuor, a rock band, a jazz band, an african band, an arabic band, an electronic band, 20 human voices that speak in 14 languages, and among them 6 different spannish accents.
"I want to dedicate that work to my friend BRYAN MEDWED, admirator of the power of the tetrahedron shape (read about it in * R. Buckminster FULLER's famous books Synergetics and Synergetics 2), passionate researcher in renewable energy, and specially fantastic musician that died in june 2002 in a stupid car crash on a road in the desert, where only one truck was ."
* R. Buckminster FULLER is "a World Fellow in Residence at the University of Pennsylvania. Inventor of the
Dymaxion car and the Geodesic dome, he has made his mark in the areas of architecture, mathematics,
philosophy, religion, urban design, physics, art and litterature, industry and technology".
If you want to listen to that strange 3D music click midi music, or contact Pierre by mail, phone, or whatever you prefer...
You can read the thesis by choosing the chapters that you want AND CLICK below:
PREFACE ACKNOWLEDGEMENTS FREE IDEAS SUMMARY INTRODUCTION GENERAL OBJECTIVES AIMS OF 3D MUSIC TETRAHEDRON GENERAL DESCRIPTION THE MUSIC LANGUAGES ANIMALS TRACK THE 3D WORLD OF JASON HOW TO USE IT FUTURE TO 3D MUSIC DATAS FOR THE PROJECT
---
4 "JAZZLAB" is a pedagogical project. It's actually a CD ROM. The student can practice with his instrument, read the music, improvise, study serious musical analysis, see exemples.
Professor Eitan Altman is a famous researcher, specialized in "Theory of games, controle systems, mathematics and computers" ...and all these things. He is also a great musician, pianist and composer. He asked Pierre if he would be interested to work on a project: a pedagogical CD ROM to teach how to play jazz. Jazzlab was born.
So they started to work on the project. Now, Pierre has finished the first part: an analysis of two pieces (Pierre's pieces Nikaia and Bicycle girl, from the CD "SAMAR: The Birth"). If you want to read this fist stage of the CD ROM, click here (aims, generalities and analysis of Nikaia).
And if you want to be a partner of the project (editor, distributor, investor) we invit you to contact us quickly!
---
5 "MASTER ABOUT JAZZ TEACHING"
During many years Pierre Levy has been believing in a self-tought way of studying (music and life in general).
In 1998, he changed and decided to visit the university world. He did successfully a Master in Digital Arts in the University of Barcelona (see the "3D MUSIC Tetrahedron" project!).
In 2001, he renewed the experience of the university: in a very different way, he choose to do a master about jazz teaching in PARIS VIII University , entitled "A paradox in 2001: to study jazz, a music that first has not been studied in schools but by oral tradition". (He had the chance to work with Philippe Michel, one of the professors in charge of the music department and jazz specialist).