Yoga
Discovery of music, history of music by a specialist (conferences with CDs and DVDs) for music lovers
Or
Band workshops for musicians (practice, rehearse and learn how to play in a group)
And YOGA : in Southern Burgundy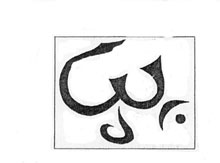 SOUND, POSITION, HARMONY
---
ON REQUEST (from 6 persons)
with Pierre Levy
french, english, spanish spoken
Discover music in a marvellous countryside site. Workshops are in a nice large room with panaoramic vue around southern Burgundy and its famous vineyards.
Or learn how to play with other musicians, with no limit of music style. Also learn improvisation, and to get an idea about composing music in realtime with the help of the teacher.

3 hours of discovery of music (jazz, blues, rock, Indian music, contemporain...)
and 2 hours of CD listening and DVD wathching + 1 hour yoga (if the group is interested)
Or 5 hours of workshops, practicing with other musicians in different styles (depends of the wills of the group) + 1 hour yoga (if the group is interested)
you dont need to be a trained musician : only love music !
possibility of music workshop, yoga, hiking and wine tasting

Bed and breakfast in Solutré (2 to 3 épi).
Karin will provide you all what you need and will make you feel at home in this quiet environment. Her hospitality is famous in the area.La Grange du Bois. (the hotel's site)
The professorr:
Pierre Levy is saxophonist, pianist and composer. He also teaches music in the famous parisian jazz school the CIM (harmony, modern music history and workshops). He also teaches saxophone gives masterclasses about improvisation.
He has played with many famous musicians: François LAUDET, Laurent EPSTEIN, Georges BECKERICH, Nicolas GENEST, Jean Claude JOUY, Bruno ROUSSELET, Richard RAUX, Jean GOBINET, Larry GILLESPIE, Ronnie PATTERSON et David ANGEL...
He cant imagine to live without caring to the body. That's why he has been practicing yoga since many years. " If you want to be balanced, the body as well as the spirit has to be balanced".
Cost: 4 days / 4 nights: only 290 € !
From 6 to 12 persons
Ask for special wishes
The price includes:
- bedroom for two persons with bathroom ( a 3rd person can stay in the room for 250 € )
- breakfast and dinner on the last evening
- history of music and discovery by CD listening, workshops
- possibilty of hiking, yoga and tasting wines
- kitchen avalaible
not included:
- private room (370 € )
- journey to Solutré (1H30 TGV train to Macon)
- lunch and dinner, drinks (5 restaurants around the hotel)
Options :
- bungalows for families or couples
- staying more nights

Piano avalaible
booking from now!

more informations:
+33 1 39.89.80.33 / +33 6.62.99.42.66
pierrelevymusic@gmail.com