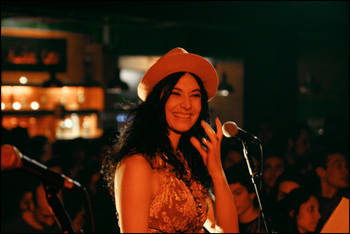 World TRIO with Valentina CASULA and Jean-Luc Roumier. Listen to KK
Though this eclectic trio has some roots in jazz, its music presents pop songs from many countries. Since Valentina sings in 18 languages, this music will make you travel in the five continents : from the balkanic countries to India or from South America du Northern Europe.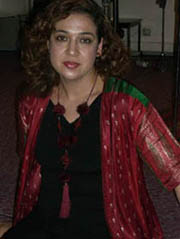 ORIENTAL DUO with Naziha MEFTAH. Listen to Ghaba Naharun Akhar (Fairouz)
The marvellous singer Naziha and Pierre started this duo to participate to a serie of concerts for Peace in Middle East. Pierre plays the piano, indian tablas and saxophone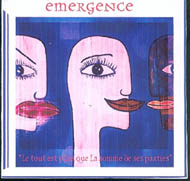 EMERGENCE. Check Theme From Lumpy Gravy and Dinah Moe Home (F. Zappa) Place Fürstenberg (Licata) Akom (Beckerich) with : Pierre LEVY (keyboards, saxophone and voice), Georges BECKERICH (trumpet, keyboards, voice and computers), Giovanni LICATA (electric and upright bass), Alain MOUREY (drums)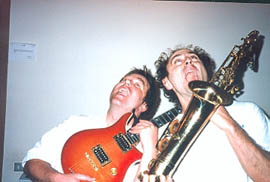 BARCELONA NOVA ENSEMBLE (conducted byChristiaan De Jong)
DUO DE JONG / LEVY listen to birds and tablas and october 2006
DUO DE JONG / LEVY + ELECTROACOUSTIC listen : electroacoustics
QUATUOR BARCELONA NOVA MUSICA (from a concert in Festival ENSEMS of Valencia, Spain. Listen : preludium 2000 and fuga 2000 (one of the rare pieces where Pierre plays the alto sax!)
With : Christiaan De Jong (composition, acoustic and electric guitars, flute), Pierre Levy (tenor and alto sax), Nestor Eidler (violin), Toni Meler (percussions, vibraphone, drums)
see you soooon !